100% Raw
100% Real Kombucha

9 Billion living probiotics
Shop Our Collections
Get all the active live ingredients,
kombucha flavors, and goodness your body craves.
Sustainable for People & Planet
Every time you buy our SYNERGY Raw Kombucha recyclable glass bottles you prevent plastic waste from entering our oceans. Our zero-waste by-product composting initiative helps enrich our sacred soil for a better tomorrow.
We Begin Within
We believe Mother Nature is our world's greatest healer.​ Our philosophy is that food should be your medicine.

That's why we are on a mission to positively transform people from within through functional, living nutrition and enlightenment.

Our living foods are authentically fueled by organic plants, raw fermentation,​ naturally occurring probiotics, and ancient wisdom.

​All our living products offer you the opportunity for a new, daily ritual​ to live a healthier, happier life.

Join the millions of purity seekers who already belong to the GT's Family.​ Discover our collection of live, functional formulas and diverse, natural flavors to​ find the living foods that are just right for you.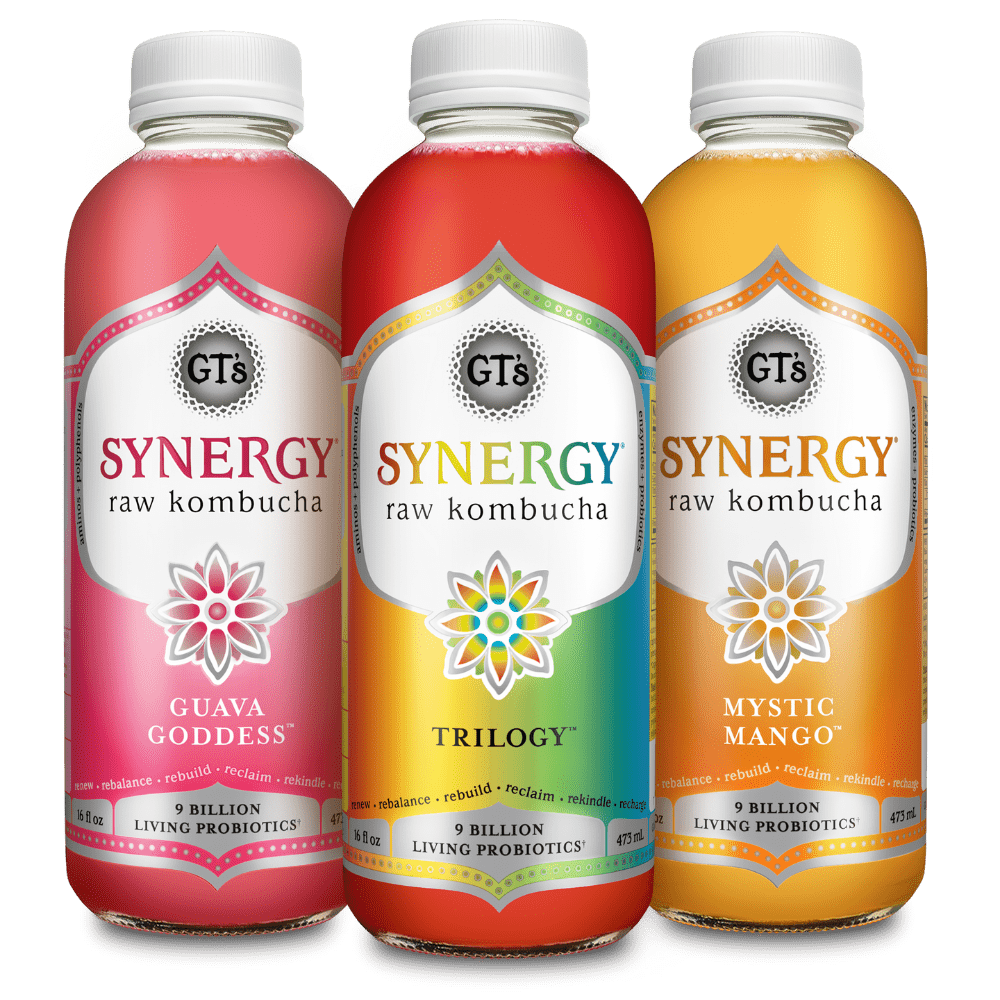 SYNERGY Raw Kombucha
Authentic, raw kombucha fermented for 30 days. Perfect for new and experienced Kombucha drinkers alike, brewed with kiwi juice to cultivate 9 billion living probiotics.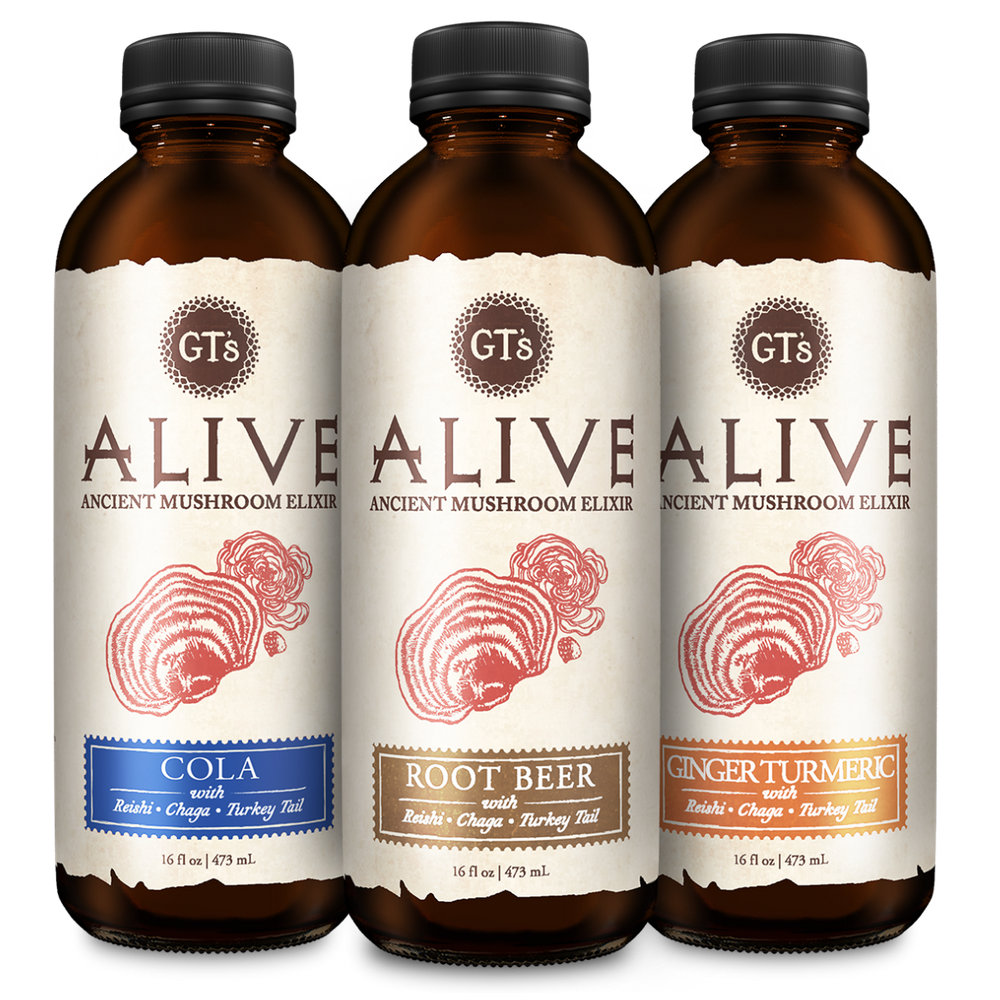 ALIVE Ancient Mushroom Elixir
A macro-dose of mushroom magic with a potent trio of adaptogenic mushrooms to fortify and sustain better health for longer.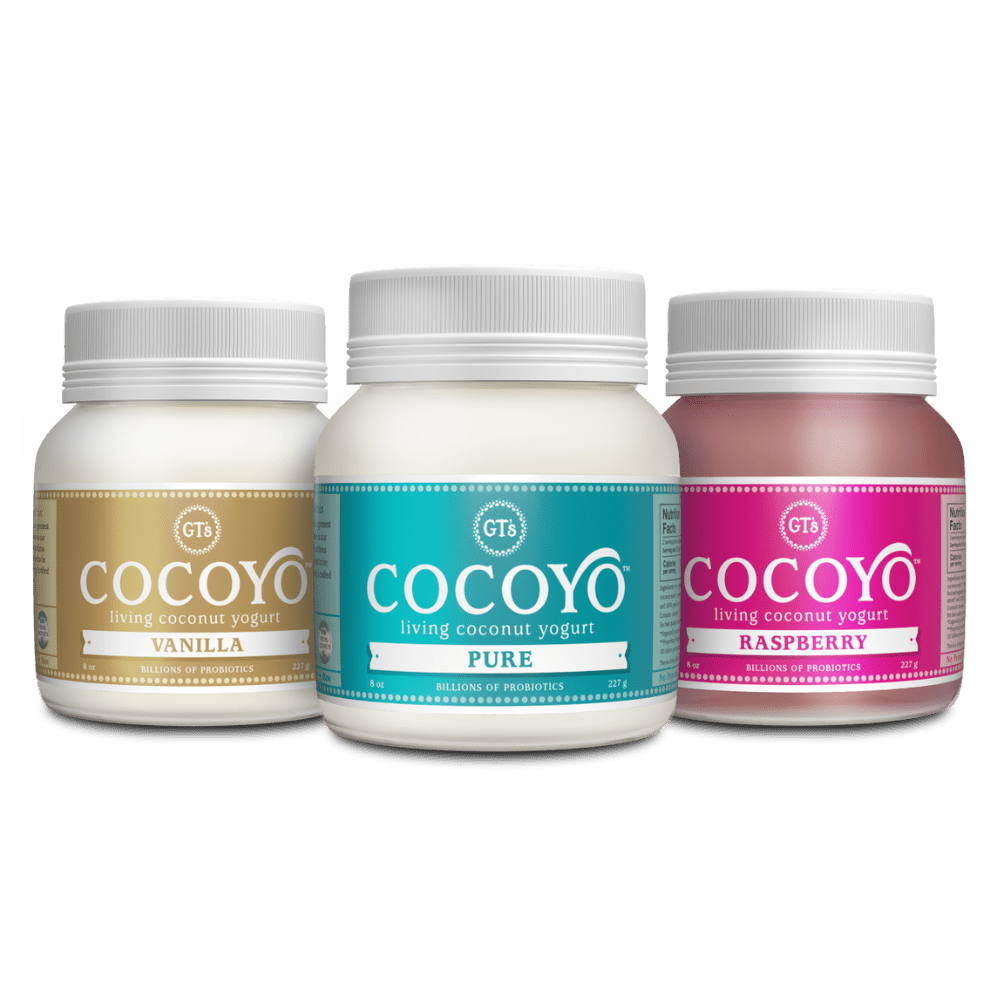 COCOYO Living Coconut Yogurt
Two young Thai coconuts per jar make for a one-of-a-kind raw, naturally-fermented, non-dairy coconut yogurt.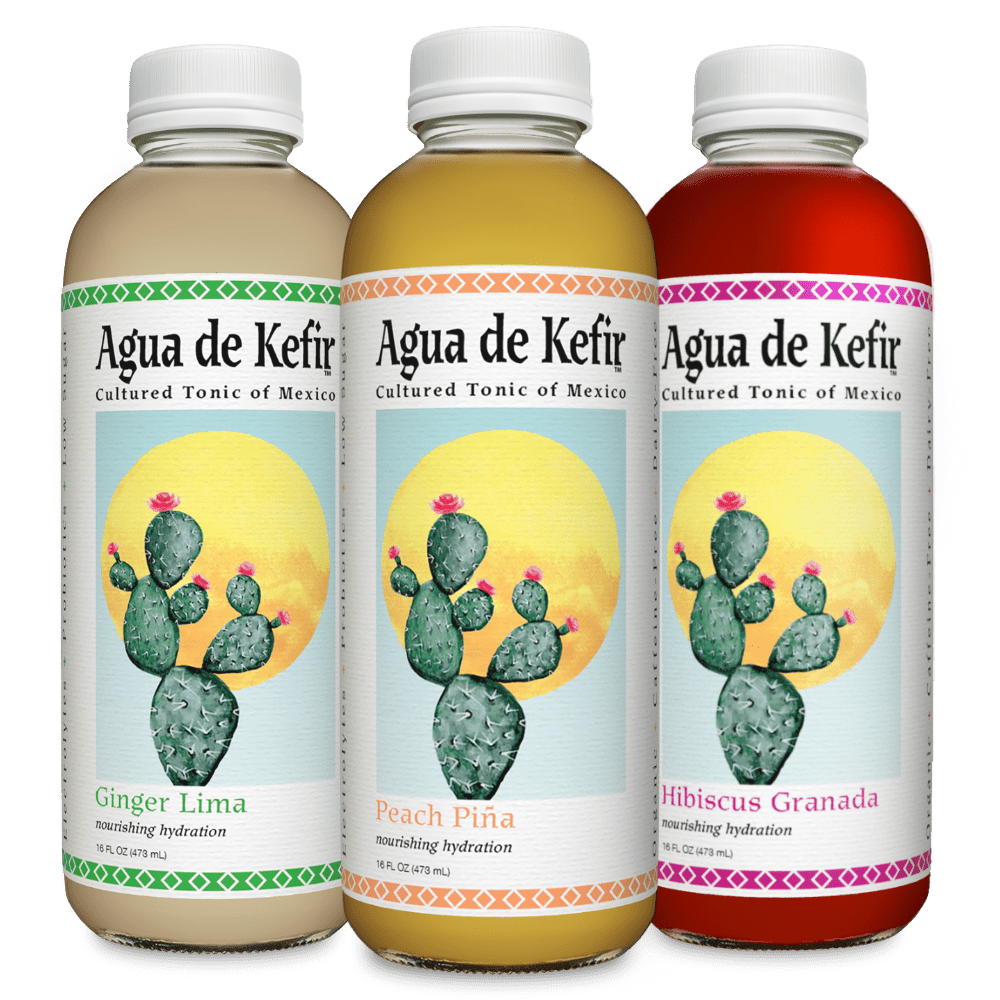 AQUA DE KEFIR Cultured Tonic of Mexico
Inspired by the traditional, non-dairy water kefir, Tibicos, the kefir crystals used to cultivate our active tonic are the same that were discovered growing on the pads of the prickly pear cactus amid the deserts of Mexico in the 1800s.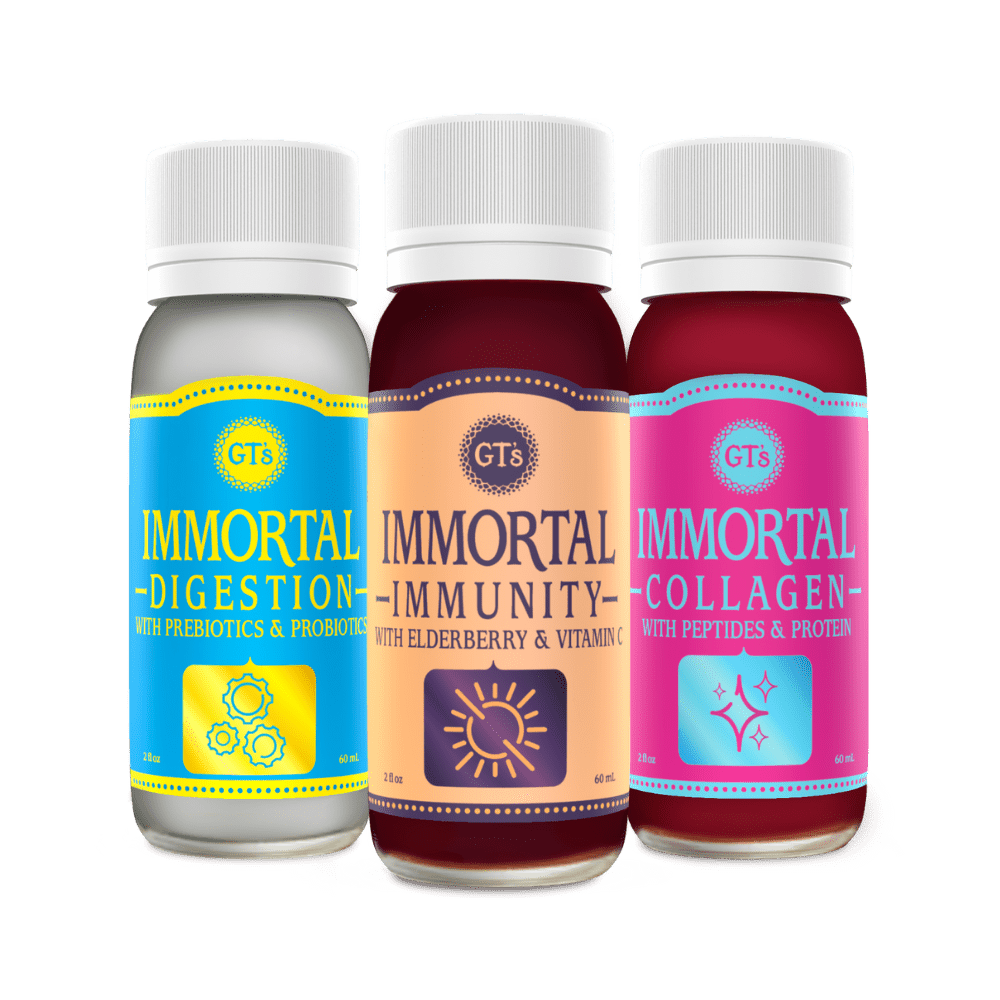 IMMORTAL Wellness Shots
Potent shots with functional, organic ingredients for proactive immunity, physical, and mental well-being.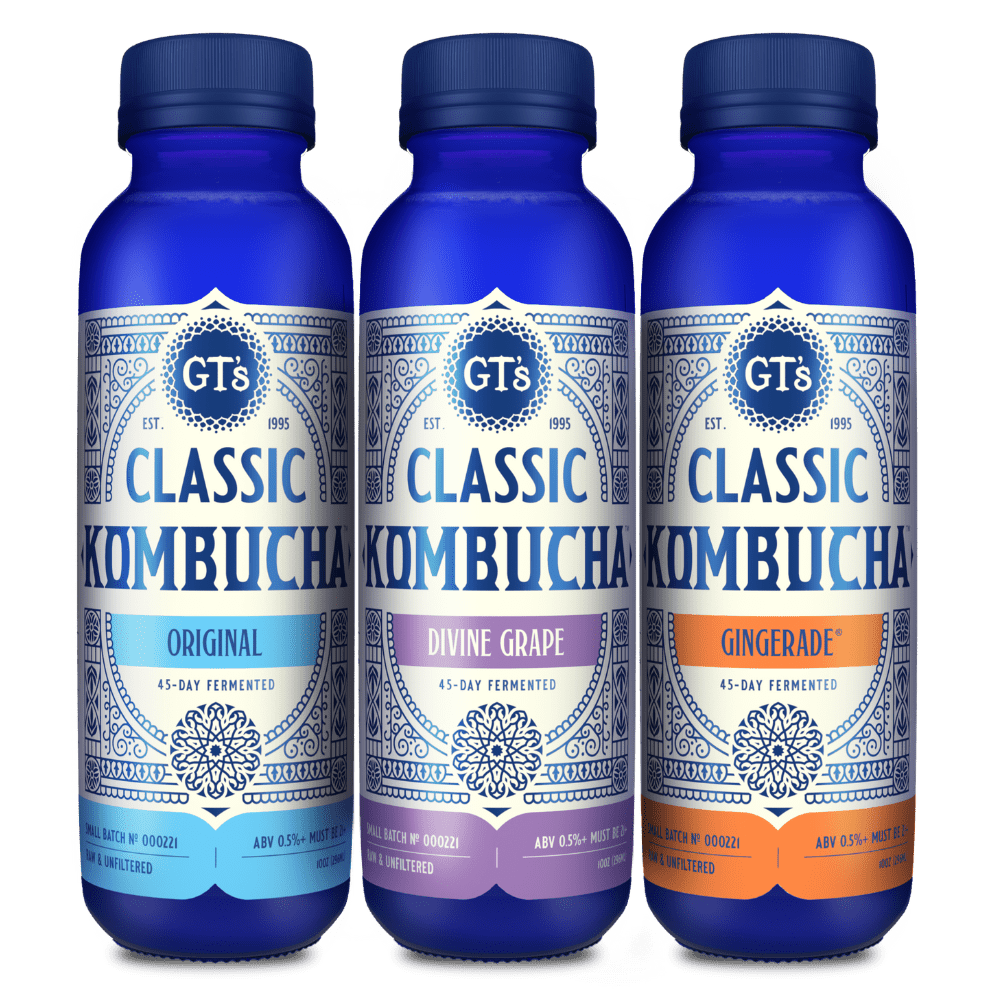 CLASSIC KOMBUCHA
The original recipe GT began bottling in 1995. Traditionally fermented for 45 days.
Explore & discover
Our Blogs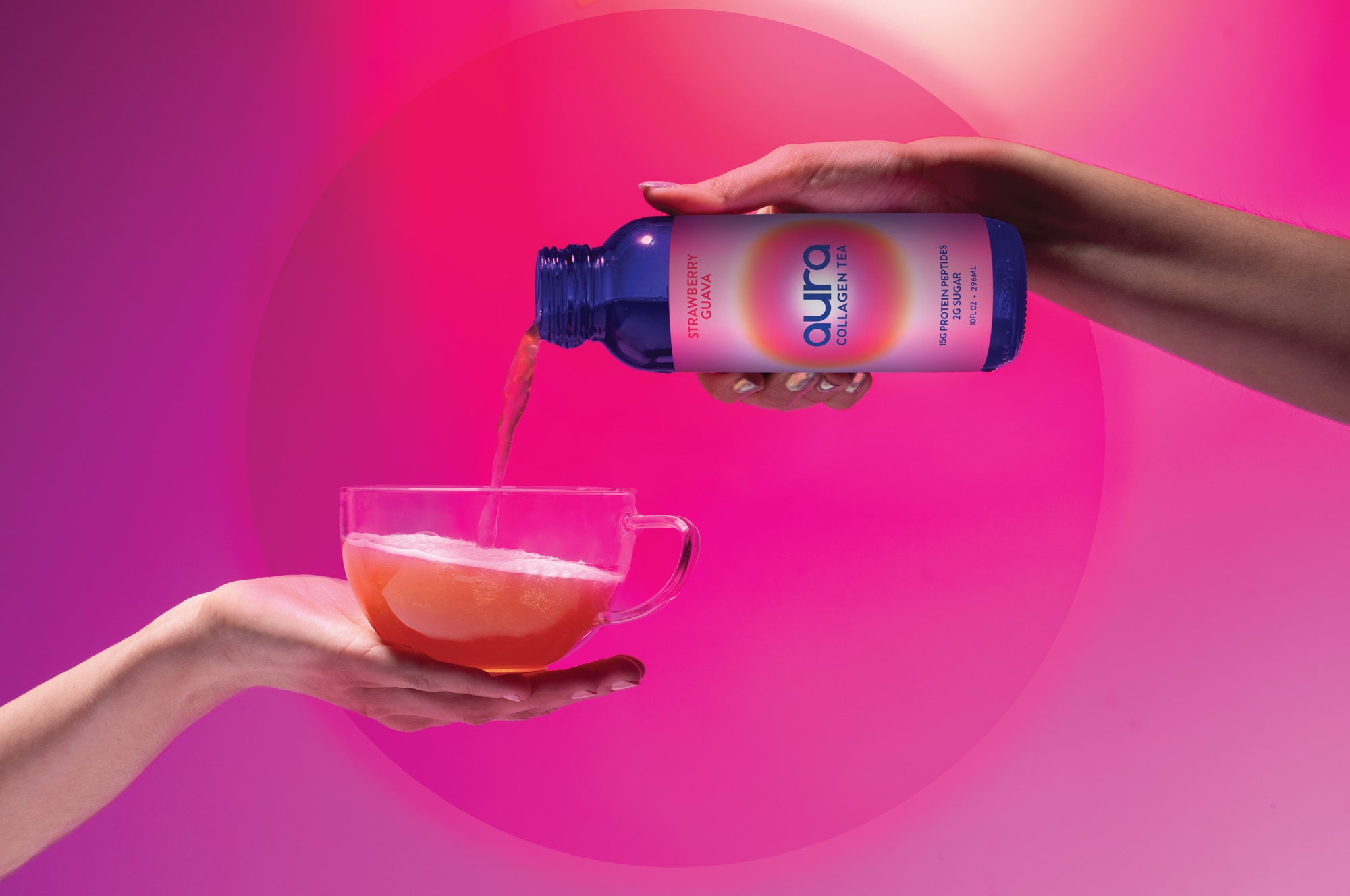 Health & Wellness
Boost natural collagen production with the newest member of the GT's Living Foods family.
Health & Wellness
Incorporating kombucha into your wellness routine benefits your mind, body, and spirit. Here's our guide on finding the flavor (or flavors) you'll love. 
Mind
In celebration of SYNERGY Pure Love, we're exploring the five love languages and how they can deepen our most valued relationships.