Living in Gratitude
A bountiful blend of crisp Pink Lady apple, fresh-pressed carrot & turmeric, and aromatic cider spices.
9 Billion Living Probiotics
Naturally developed during fermentation to replenish the gut and boost immune health.
No Added Sugar
Organic kiwi juice is used during fermentation as an energy source for the SCOBY.
Pure, Potent, and Unfiltered
100% Raw, 100% Real Kombucha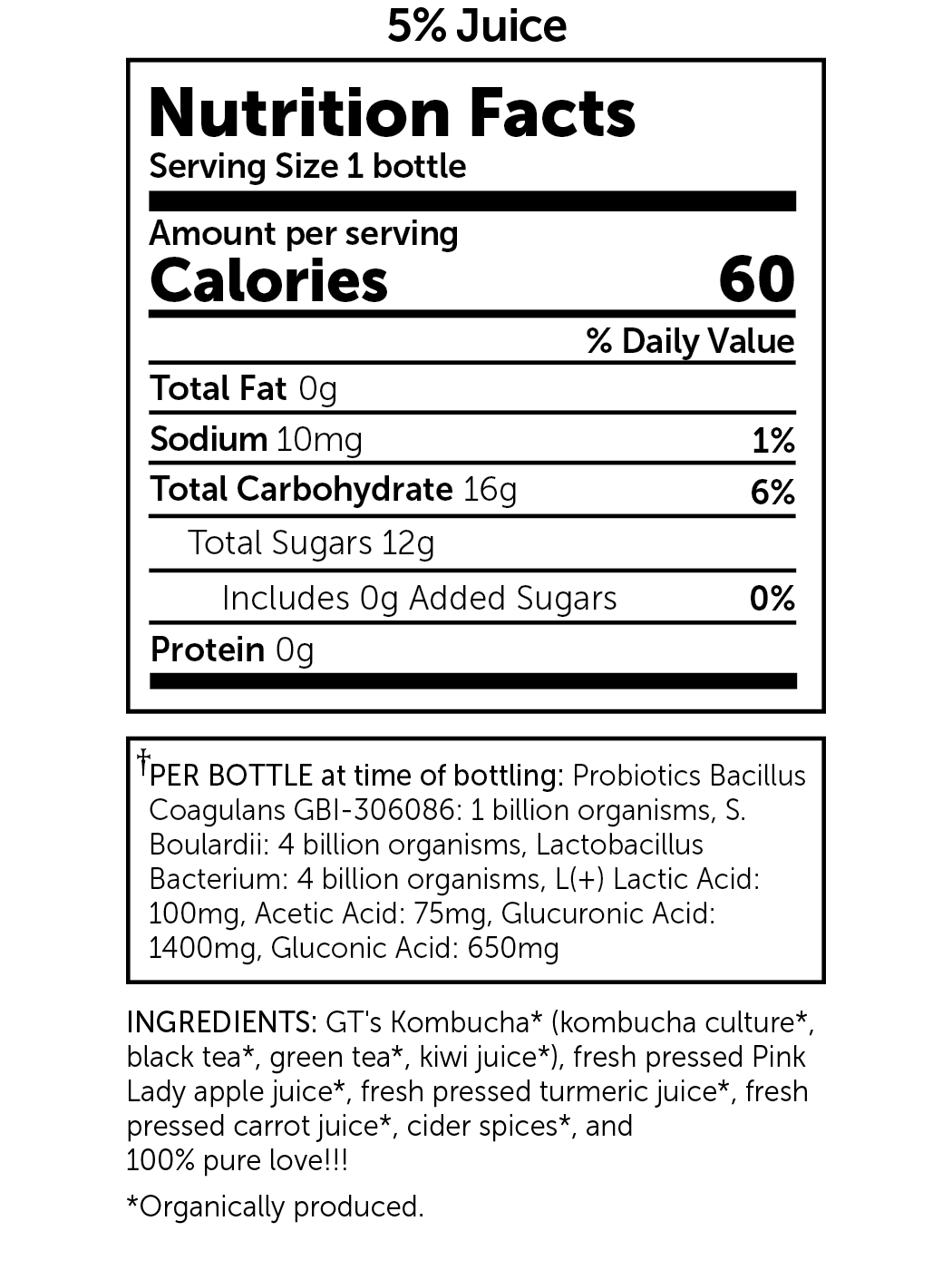 Ingredients
GT's Kombucha*, (kombucha culture*, black tea*, green tea*, kiwi juice*), fresh pressed Pink Lady apple juice*, fresh pressed turmeric juice*, fresh pressed carrot juice*, cider spices*, and 100% pure love!!!

*Organically produced