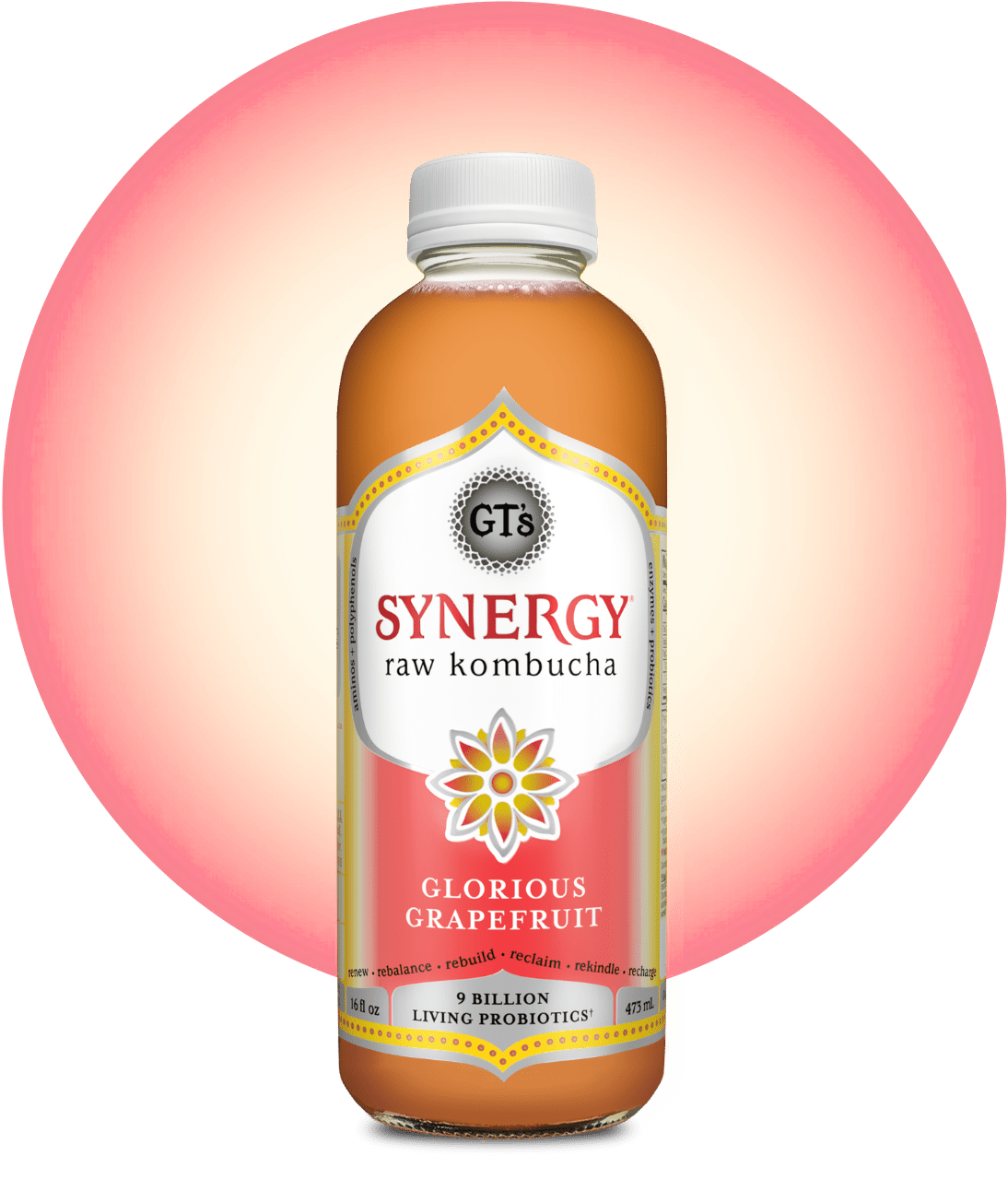 Glorious Grapefruit
Our signature raw kombucha combines fresh grapefruit, tart lime, and an aromatic blend of hops for a refreshing finish.
9 Billion Living Probiotics
Naturally developed during fermentation to replenish the gut and boost immune health
Organic Acids, Active Enzymes
To increase metabolism, optimize nutrient absorption, and detoxification
Pure, Potent, and Unfiltered
100% Raw, 100% Real Kombucha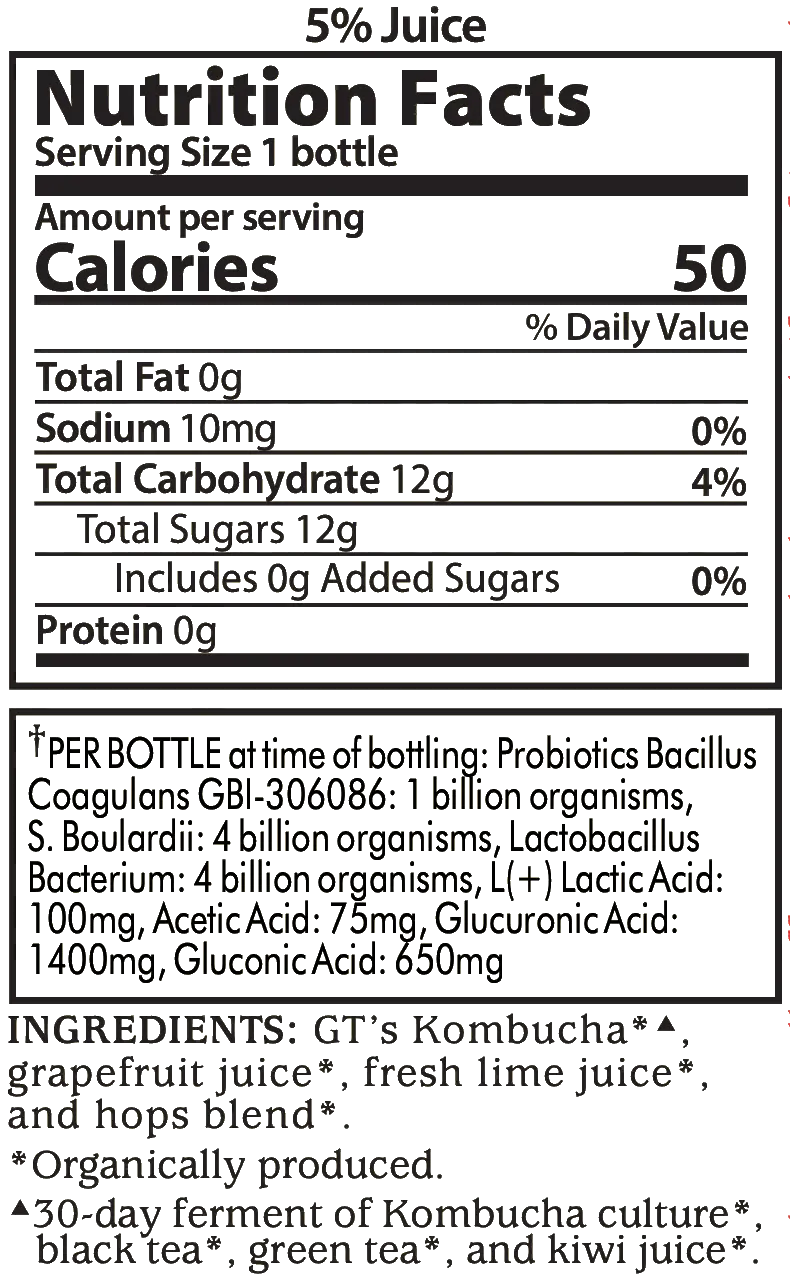 Ingredients
GT's Kombucha* ▲, grapefruit juice*, fresh lime juice*, and hops blend*
*Organically produced.
▲30-day ferment of Kombucha culture*, black tea*, green tea*, and kiwi juice*.