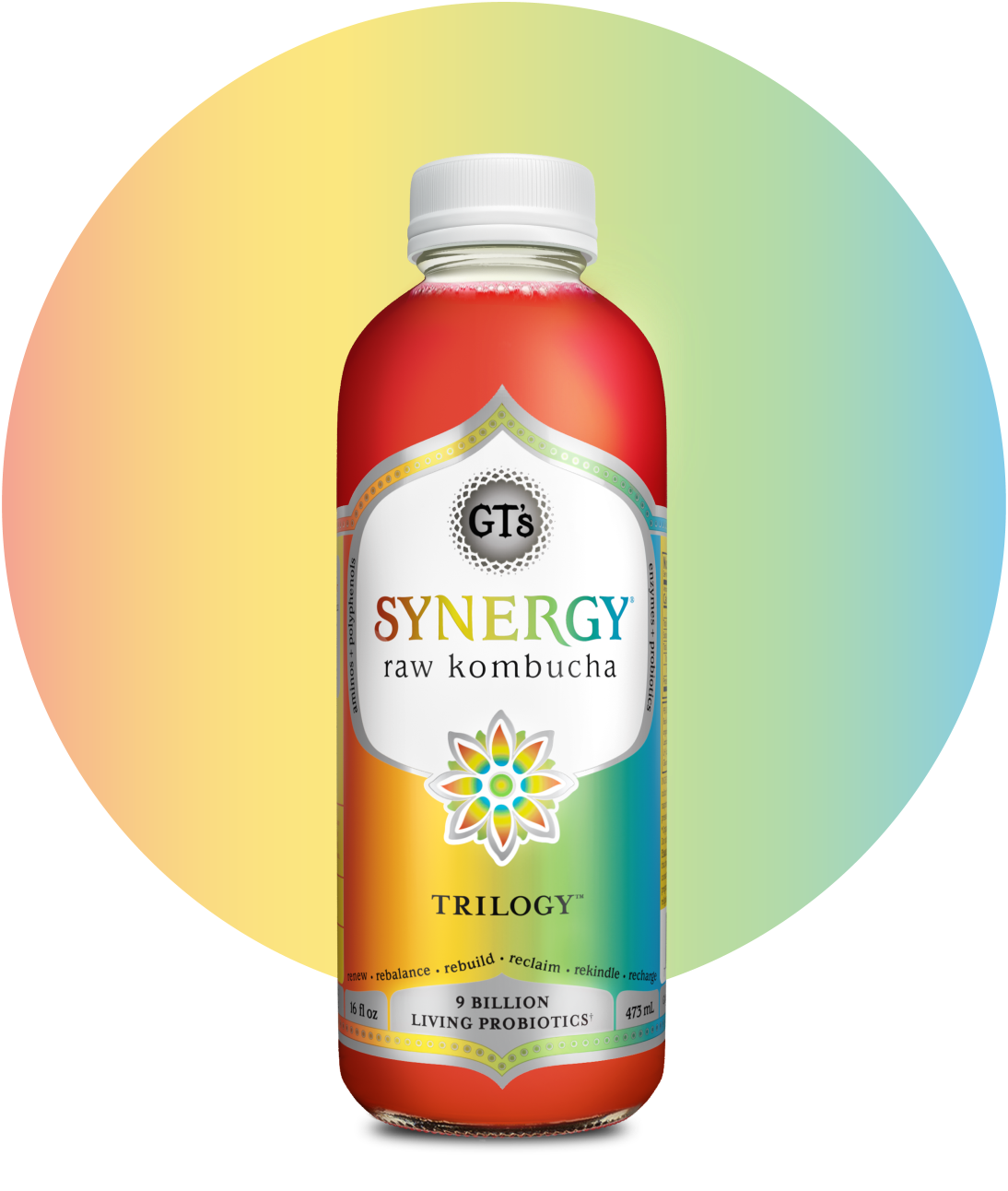 Trilogy
Delicious bursts of tart raspberry combine with bright squeezes of lemon and a bite of fresh-pressed ginger for a flavor as unique as you.
New 10oz size available soon. Perfect for lunch time and on the go!
9 Billion Living Probiotics
Naturally developed during fermentation to replenish the gut and boost immune health.
No Added Sugar
Organic kiwi juice is used during fermentation as an energy source for the SCOBY.
Pure, Potent, and Unfiltered
100% Raw, 100% Real Kombucha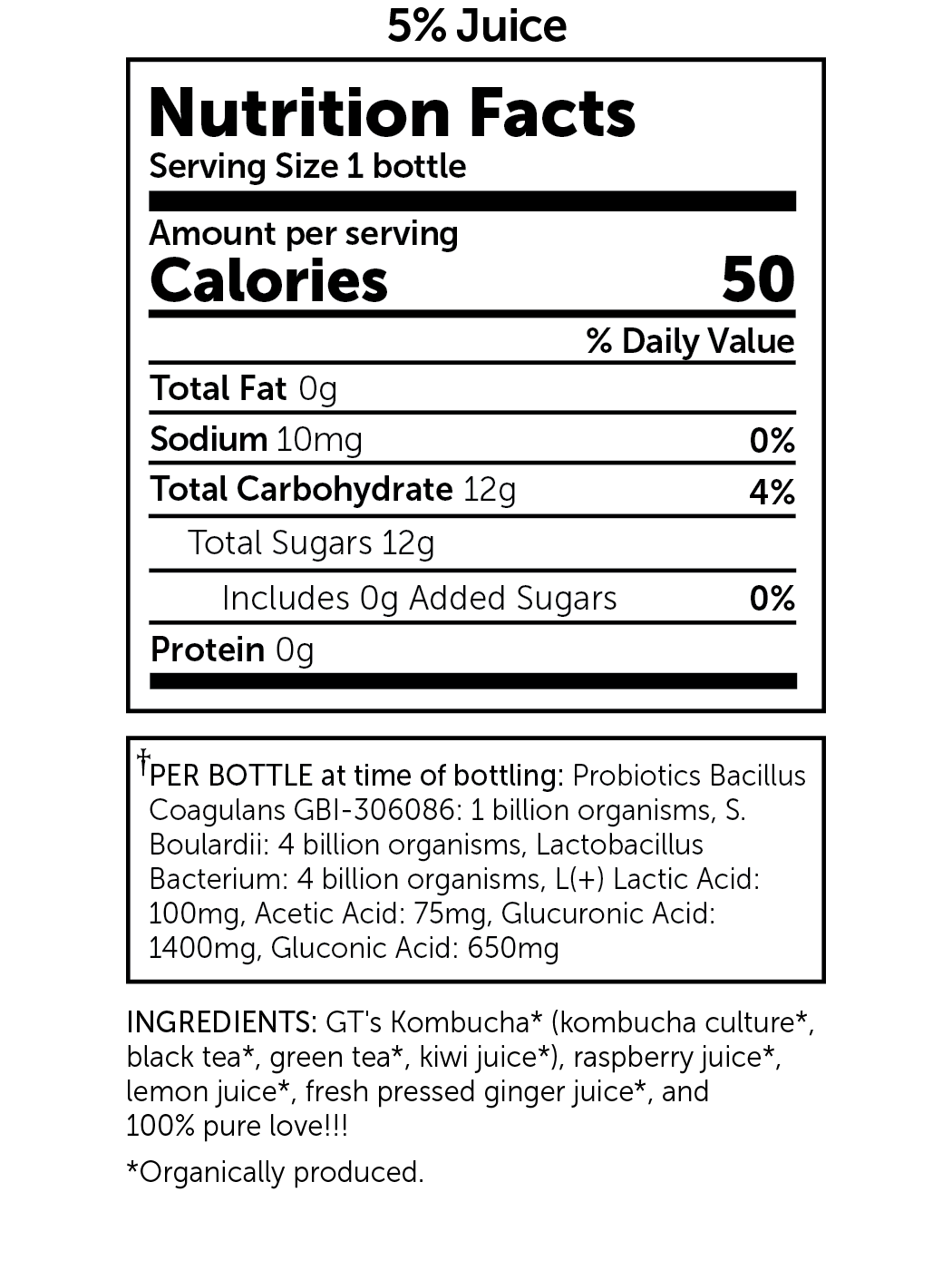 Ingredients
GT's Kombucha*, (kombucha culture*, black tea*, green tea*, kiwi juice*), raspberry juice*, lemon juice*, fresh pressed ginger juice*, and 100% pure love!!!

*Organically produced